Information for Patients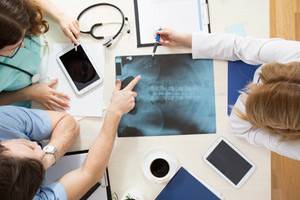 Desert Oasis Healthcare and our Center for Research & Healthcare Innovation is proud to offer our patients the opportunity to be a part of research studies, which often provide access to the latest medications and medical technology. Contact us to get more information about study participation.
What is a clinical study and why are they done?
A clinical study is one of the most important ways in which the medical community may examine new or enhanced medications and treatments. Clinical studies play an important role in the development of new treatment options for a variety of diseases. Studies are done with patients to determine whether a drug/treatment is safe and effective.
Study Volunteer Experience
Would you participate in a clinical study again?
Source: 2005 Thompson CenterWatch survey of 1,239 volunteers
What is the benefit to study participants?
A study may offer patients the opportunity to receive new and potentially more effective drug/treatment for their condition.

Study related visits, procedures and supplies are often provided free of charge, including: study related physical exams, doctor visits, dietary counseling, study related medication, laboratory tests and X-rays.

You may learn more about your condition and the latest treatment available.

You are contributing to society and advancement of medicine by volunteering to be a part of evaluating new medical treatments.

You may receive an appropriate payment for your participation.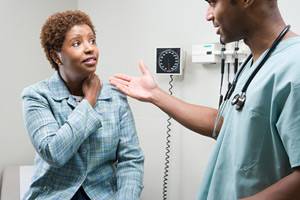 Are clinical studies safe?
Volunteer safety is the highest priority of any research study. Your medical condition will be monitored throughout the study by our experienced research staff.
You are encouraged to continue to see and seek medical advice from your own doctor. Our research staff will keep your physicians informed about the procedures performed, test results, and study medication administered during the trial process. Participation in a clinical research trial is completely voluntary, and you may withdraw from participation at any time.
How is participant safety ensured?
To ensure the safety of participants, studies must be approved and monitored by an Institutional Review Board. IRBs are independent committees of scientists, physicians, community advocates and others who meet to review and monitor their hospital or research institution's clinical studies. If participants experience unexpected/severe side effects or if evidence exists that the patient risks are outweighing the benefits, the study will be stopped.
Interested in participating in a clinical study?
Contact us about current clinical trial opportunities.