Information for Doctors
At Desert Oasis Healthcare's Center for Research and Healthcare Innovation (DCRI), we understand the important role that physicians play in medical research and healthcare innovation. Most doctors and other healthcare providers (HCPs) do not have a platform or feel that they do not have the structure to participate in medical research. However, there are many ways for HCP's be involved both directly and indirectly.
Help your patients find a local clinical trial
No research experience or structure required

Easy way to send and keep track of your patients

Compensation may be provided for work performed
Patients rely on their doctor's support for their research participation. Studies may offer your patients treatment options and care they may not otherwise be able to access. For HCPs in the Coachella Valley region of Southern California, you and your patients may contact us for information about current on-site studies at any time.
Participate in real world studies and surveys
No research experience or structure required

Easy way to submit data and/or study/survey information

Compensation may be provided for work performed
Study sponsors and healthcare technology developers need feedback from doctors. By participating in these projects doctors can be part of innovation and help shape the future of healthcare.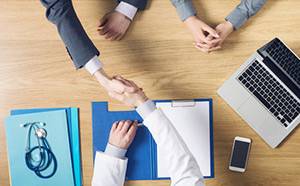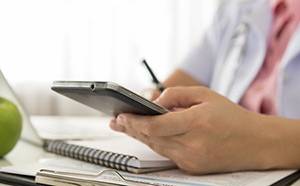 DCRI's unique HCP Studies™ mobile app is another way you can be a part of healthcare innovation. The HCP Studies™ is a state of the art, HIPAA compliant mobile app and online web portal which allows you to easily access DCRI's clinical trials and other studies for you and your patients. Another feature of the app is access to the latest material related to FDA approval and health study results in the press. For information about the Healthcare Provider Studies App, contact us.
At DCRI we believe we are the right partner for HCPs everywhere. Founded in 1981, Desert Oasis Healthcare is a physician owned and managed medical group. In 2001, the group opened its doors to research, collaborating on a large academic study which was later published in the Journal of American Medicine (JAMA). Since that time we've conducted over 175 clinical trials and health related studies. We invite you to join our team.